6 week online course
Life has a habit of giving us some extraordinary experiences. Sometimes you can wake up wondering what has happened to your life and how are you ever going to get a sense of 'self' back again.
Sometimes we get off our path, sometimes we don't even know what our path is, but as we go through life, one thing is for sure, the up's and down's we experience can leave us feeling empty, desperate, lonely, unconfident & lost.
If this resonates with you then this newly designed course is for you. If you are looking to discover a happier, more confident, more balanced you, then look no further. Although everyone that comes to this course will come with a different issues stress and mindsets, we are generally all left with the same emotional feelings.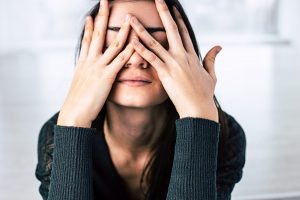 This course will be available from Friday 9th February but as soon as you sign up, you will receive 7 jump-start videos to get you started and direct you to a more positive frame of mind. The course runs from from a 'set' date so all participant can experience and support each other with each section covered, though you can go at your own pace and participate as little or as much as you desire, though the advise is to always get invovled as group support can be extremly healing.
Each week you will receive coaching support and new downloads, so you can repeat sections and relisten as many times as you need to.
In addition you will receive:-
Live weekly videos to uncover the root of your situation
Coaching support through a private Facebook group
A 30 minute one-2-one discovery session with Lisa Barnes
Motivational MP3 downloads to help you change your mindset and see the new direction that is right for you
Interactive group support throughout the program.
Techniques to combat stress
Uncover your direction in life and how to attain it
How to keep focused and motivated to achieve your personal goals.
Healthy eating options to give you a healthy body & mind.
Healthy Recipes
All this for less than £30 a week. Take advantage of this amazing opportunity to Feel Whole Again.
Total Cost of 6 Week on-line course £175